Our bunny swag makes it easy-peasy for Annie's fans (like you!) to rep your bunny pride & spread the word about our beloved bunny brand.
---
Check out these sticker options!

"Don't Panic, It's Organic" Sticker (8" x 2.75")
A groovy reminder of Annie's roots and our commitment to making food you can feel good about.

"Recycle! No Butts About It" Sticker (8" x 2.25")
Recycling is an easy way to help our environment, so we want you to scream it from the rooftops (or at least your notebook).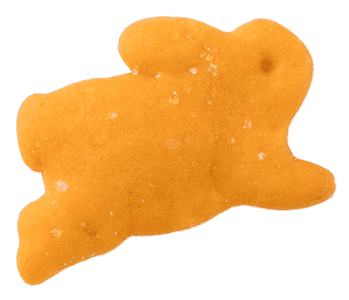 Cheddar Bunny Sticker (4" x 3.36")
A giant Cheddar Bunny to remind you to stay cheesy (and crunchy), wherever you go.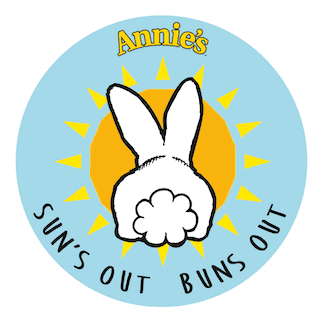 "Sun's Out, Buns Out" Sticker (4.25")
Because we believe nothing can brighten up your day quite like a little bunny tush.
---
Order your sticker today!
Please note that we can only mail to US mailing addresses.
Here's the fine print:
Due to limited supplies, we may not be able to fulfill each and every request, but we will certainly do our best!
We will only keep your info on file for this purpose, unless you opt into our email newsletter to get updates on new products, sweepstakes, coupons, recipes, and more.
Please note that there is a limit of one item per household, and please allow up to a month or more for fulfillment.
We are not able to send our yummy food, but check out our coupons page for printable savings.